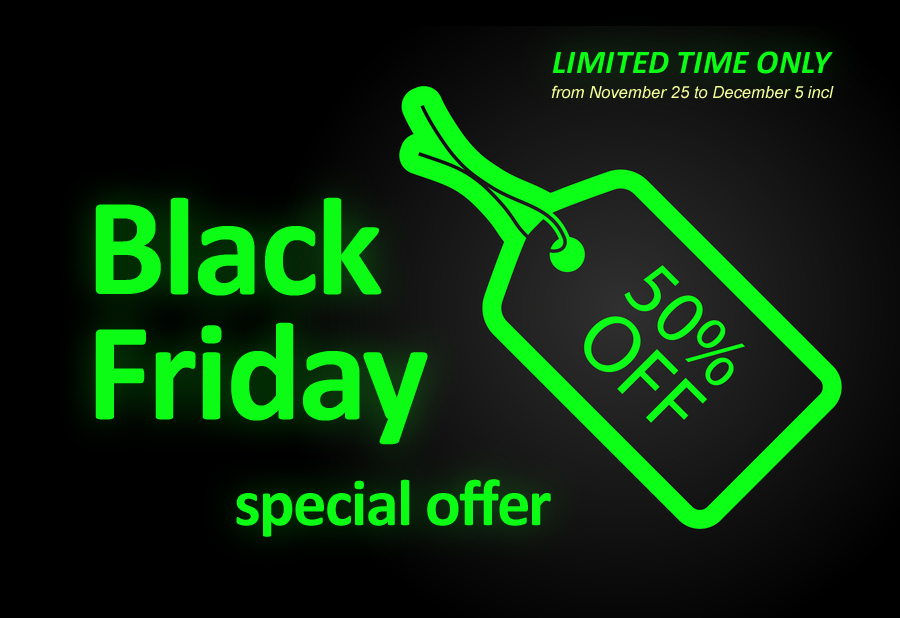 Good news for digital mercletologists, SEOs, link builders and anyone who promotes websites in search engines.
As Black Friday is coming soon, we have an awesome deals - all MarketingHack.net subscriptions with 50% discount. You can purchase access to our database of sites for SEO and gain an advantage over your competitors.
And these days, you can do this with significant benefits for your wallet: https://marketinghack.net/special-offer/
Subscriptions offered at a promotional price:
Free Guest Blogging Sites List
Popular Forums List
Q and A Sites List for SEO
Best Infographic Submission Sites
Build hundreds of quality backlinks with MarketingHack.net. How it works you can read here: https://marketinghack.net/how-it-works/
The promotion is valid on MarketingHack.net website from November 25 to December 5 incl.