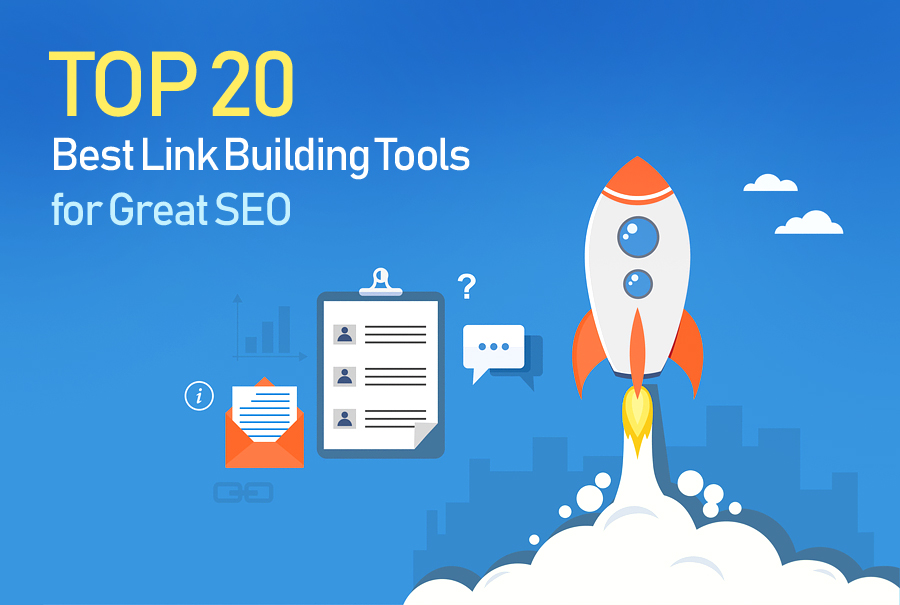 SEO is complex; let's face it. You simply can't do it all manually. Link building, schema, keyword analytics, and a lot more – you need hundreds of tasks done, and must leverage SEO tools for the same.
Link building, in particular, requires you to execute several tasks, right from topic research to blogger outreach, and backlink performance monitoring to re-strategizing. The effort could be backbreaking without dependable tools.
There are tons of SEO tools in the market as of now. Some do the job well, while some are just a waste of your time and money. We value your time, hence after carefully hand-picking a few, we bring you the 20 best 'Link-Building' tools for a great SEO.
1. Ahrefs' Site Explorer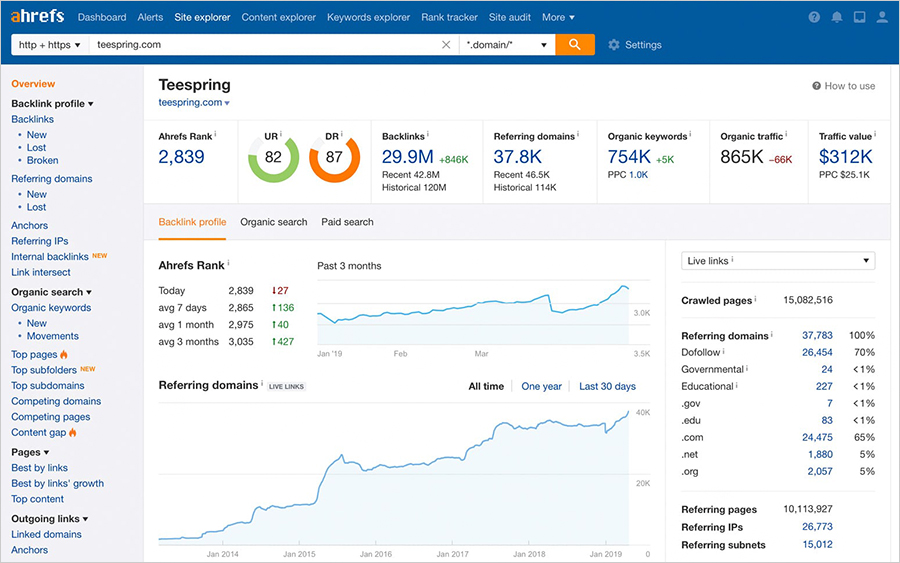 This name is no stranger to many of us. Known in the market as an industry‐leading back-link checking tool, we're pretty sure that the Germans developed it (developed in Singapore, actually, by marketers from Russia). Being one of the best tools for SEO and for link building in particular, this tool will help you analyze your competitors and give you an edge over them.
Well, the process is fairly simple. You just add the prefix 'back-link' while searching a page and you will receive a plethora of all the back-links that exist in a page. You can also uncover some dead pages with the famous '404: Page Not Found' filter. This is one tool to always have in your arsenal.
Now, you can search for all the back-links, replicate them and know what pages are competing with you in the same domain. Your work is shredded to easily munch-able bits, once you've gotten the hang of this software.
2. Google Operators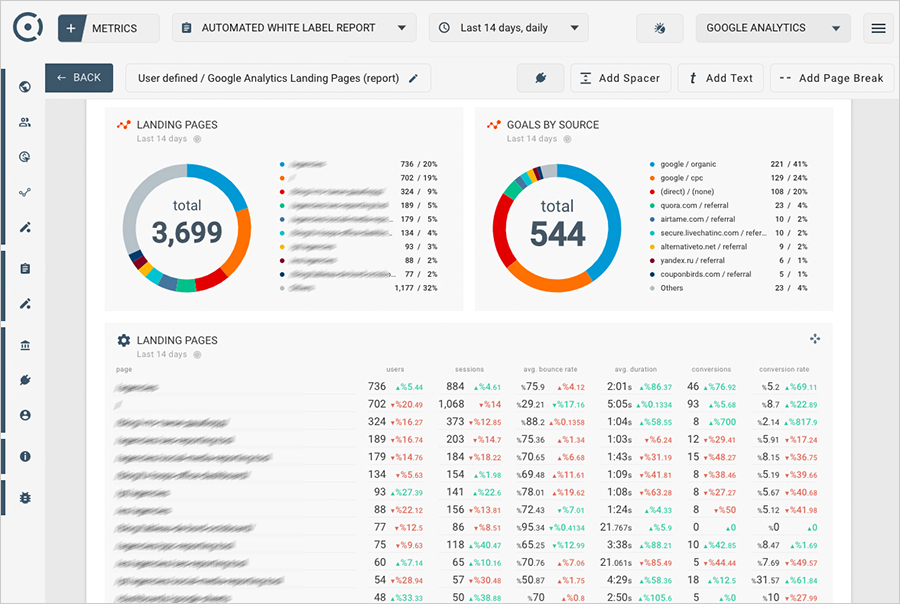 We'll be surprised if you didn't already know that: there are a bunch of 'advanced' search operators that you can use in Google. We're as dumbfounded as you are! There are 42 such operators that one can use on Google. What's better, is that you can mix & match and use a combination of these search operators to do way more than you could imagine.
For eg, you can search web pages for specific words and phrases in the title-tag by using 'intitle' operator. It's fairly simple to use, just type intitle: 'keyword' and you will get all the pages with the keyword in the title. This is just the tip of the iceberg, with a huge potential to tap on to. Using a combination of prudently can help you develop a powerful SEO.
3. ScrapeBox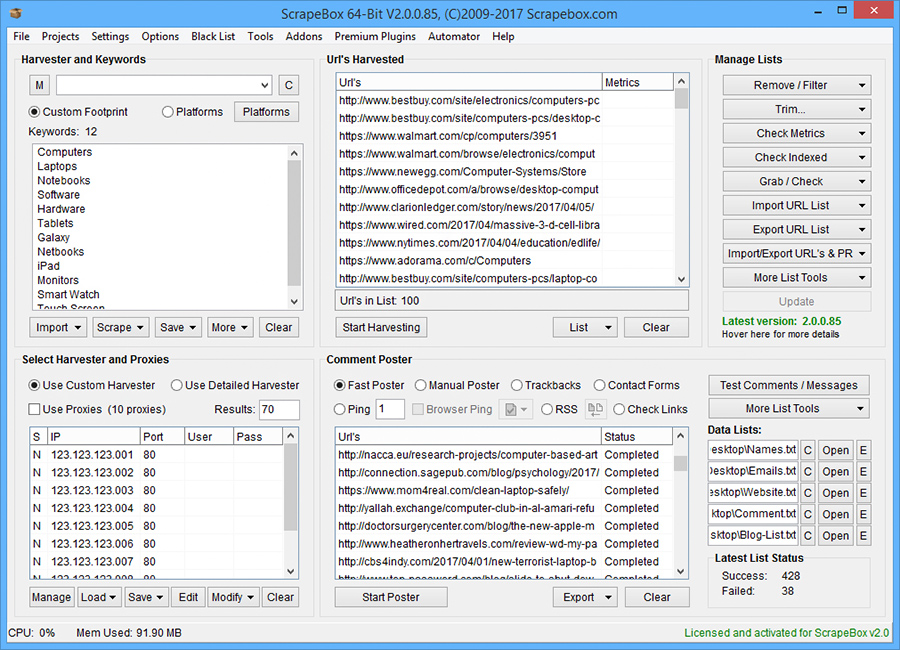 The tagline of the tool explains a lot itself; 'One tool....Endless possibilities'. There's no doubt that ScrapeBox is one of the most popular and powerful tools used for SEO by companies and Freelancers all over the world. Popularly dubbed as the 'Swiss-Army-Knife of SEO', it is one of its kind.
The option of customization gives the user the freedom to tailor-make the software according to their needs. Some of the features include Search Engine Harvester, Keyword Harvester, Proxy Harvester, Comment Poster and Link Checker. Originally, released in 2009, it has spent a decade culminating at the top.
4. Ahrefs' Content Explorer (Con Exp)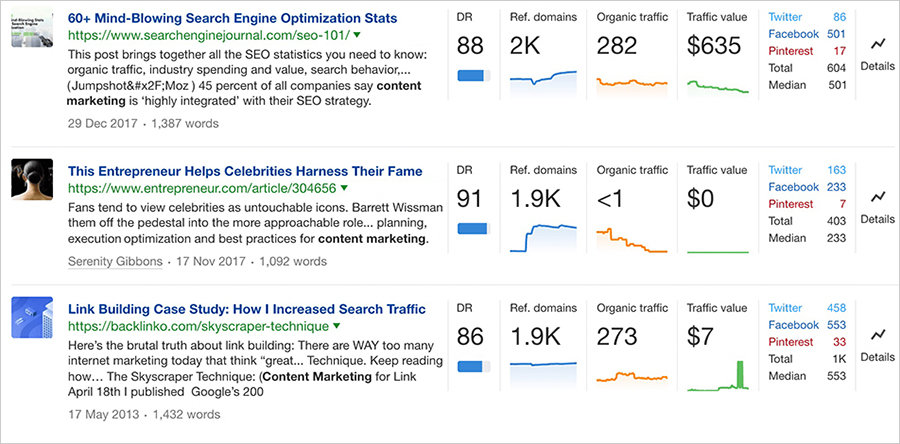 Ahrefs' Con Exp is basically a miniature search engine that is fuelled by a database comprising of a billion web pages. It takes just a click to export all the results. Result: Unlike in Google, there is no need for scraping.
Content Explorer can find it's use in:
Searching for niche blogs to guest post for.
Searching for relevant bloggers that can be reached out to.
Searching for relevant mentions that can later on be turned to links.
Finding the mentions of the competitors around the web.
Google Alerts / Ahrefs Alerts
Both the tools have almost the same function: they monitor the web for new mentions of any word or a phrase. But there is a difference in one regard. Google Alerts is free, while on the other hand, Ahrefs alert will cause you to shed some 'moolahs'. For what it's worth, Ahrefs can provide 2.4 % more results than Google, and we know that's a big difference.
The working is fairly simple, if you set up an alert for the new mentions of any word or phrase, you will get a mail in your inbox notifying you of the same. The unlinked mention of your brand can be easily converted to a linked mention in seconds. To optimize the use of the alerts, you'll need a sharp mind to covert these mentions and build relationships as well with the person who mentioned it.
HARO / Muck Rack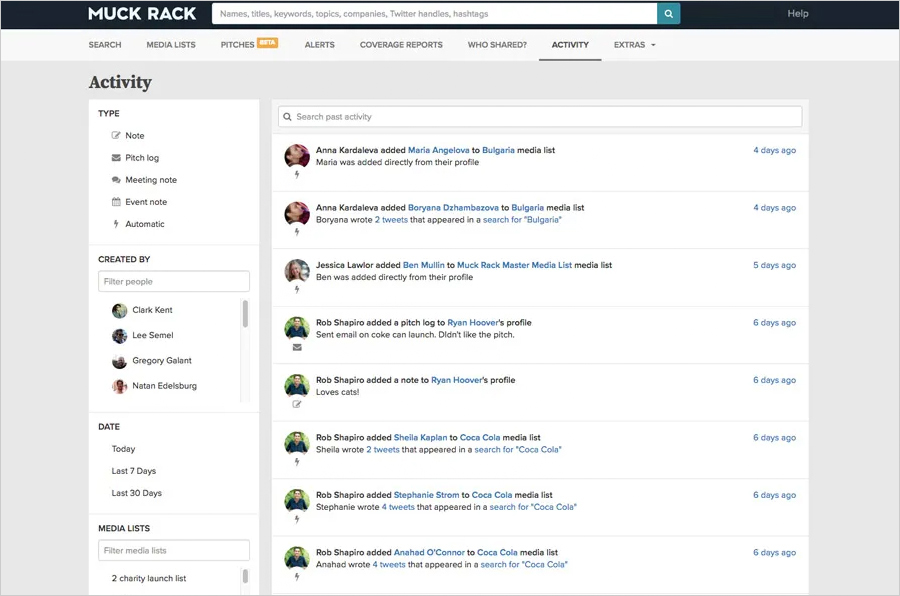 Just like the previous product, they work in a similar fashion. Setting up an alert helps you get alerts about the relevant questions and opportunities from journalists on a daily basis. Almost all the journalists are looking for a solution or a quote, if you provide them the suitable one, they might use yours. They will use your work and the credit will be duly given.
This is important for link building because journalists, as we all know are bound to cite your work. They will link out the credits and the sources in their articles and it's always a win-win situation for both the parties.
7. Linkio

'Linkio' takes the tedious and repetitive work out of setting up the link building campaigns by back-link planning. With Penguin making SEO an impossible task and Google giving the preference to a handful trusted brands on page 1, Linkio can provide with a resolute solution.
Just enter the URL and the software analyses the existing number of back-links and the ideal percentage of anchor text. Just like a mentor, Linkio will guide you in what type of links to build next.
8. Anchor Text Generator by Linkio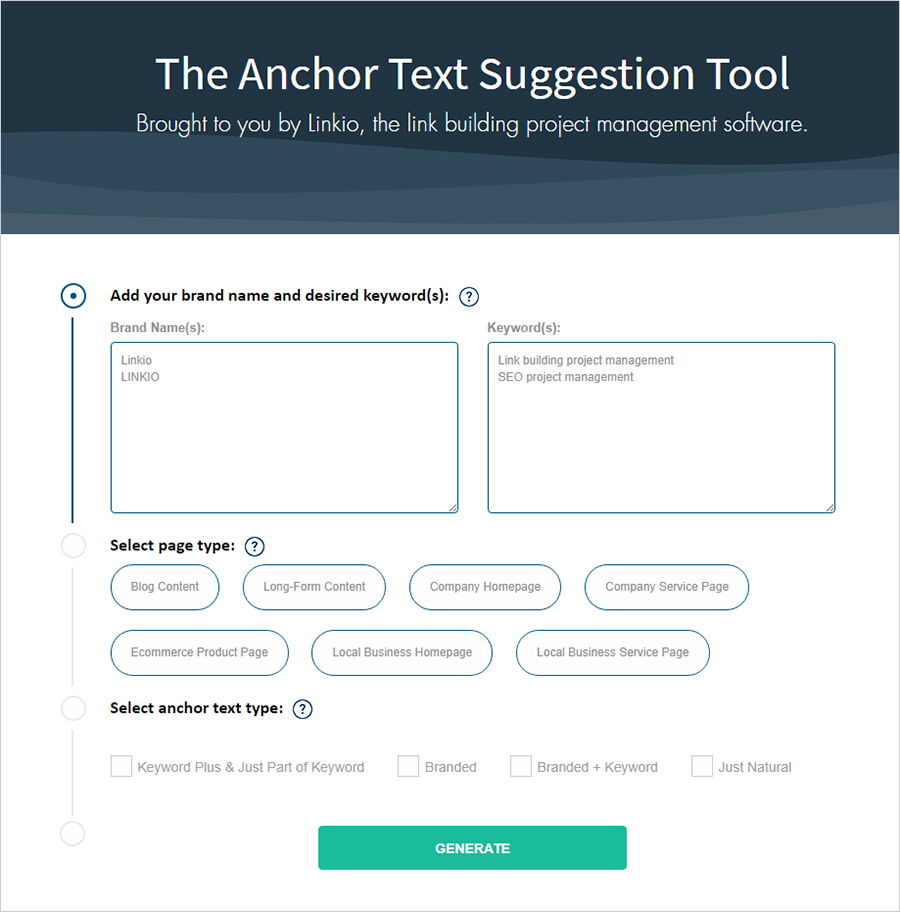 Unlike its competitors, this tool is free of cost. The tool provides you with recommended anchor text ideas based on the target keywords that you're looking for. Back-link profiles and the anchor text patterns of all the leading relative websites are analyzed with this tool.
As a result, an algorithm provides anchor text recommendation for the webpage. It was nominated for several awards in the year 2014-15 for its phenomenal work.
9. SE Ranking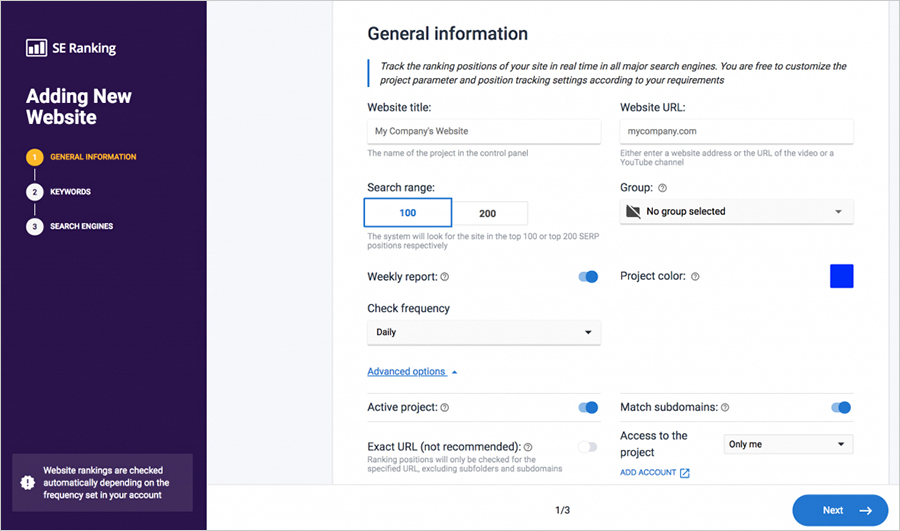 This tool is the SEO tool battle royale. For users who want to take the SEO a notch higher, this is the tool to go to. It's an all-in-one tool, which stands out tall against all its competition.
An accurate rank tracking, competitor analysis, and deep website audits make it a go-to tool for all leading SEO companies. SE Ranking is loaded with a variety of tools, so much so, that majority of the SEO do not know what to do with them.
10. SEMRush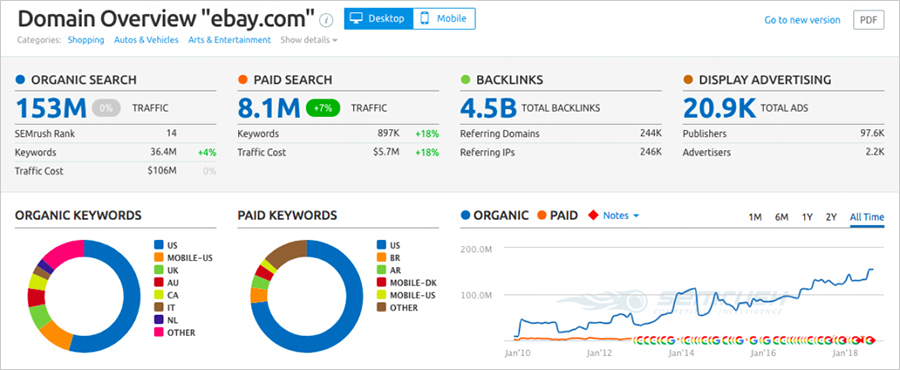 SEMrush comes with more tools, bells, and whistles than you can shake a stick at. The inbuilt content and PR tools allow you to perform back-link audits and analysis, monitor mentions and track industry trends. It provides a gigantic and trusted source of data, which is also reliable. With the help of this tool, it is quicker and easier to react to opportunities.
11. Majestic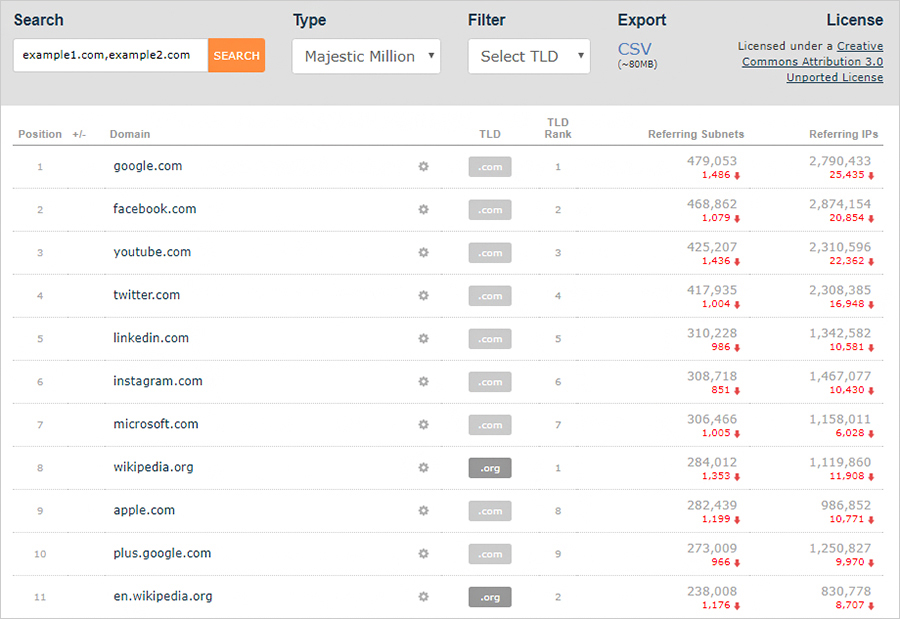 An open and free to use a third-party tool for people who are low on budget. Despite being free of cost for a certain period and for limited features, it is a killing machine. The license itself is quite affordable and the cost is reasonable. It is fast, uses complex algorithms, provides a wide spectrum of data and basically does everything an ideal SEO needs.
12. Open Site Explorer

Search every list on SEO tools and it would mention one big player, the Open Site Explorer. Basically, every list is incomplete without the mention of this name.
A few years ago, it was voted as the third most powerful SEO link-building tool by a bench of 55 experts. Detailed back-linking and versatility make it the complete SEO tool, not limiting it to just back-linking.
13. Raven Tools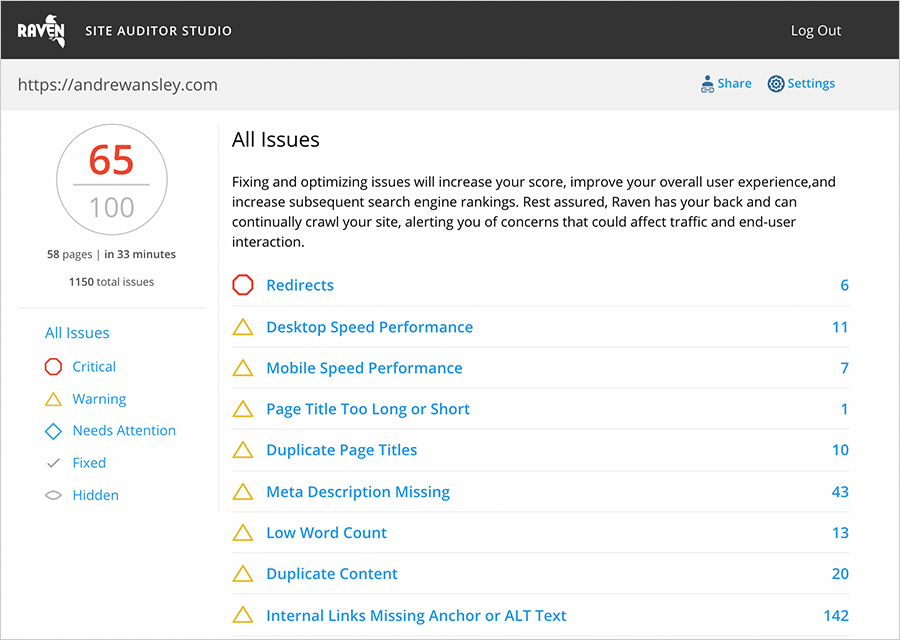 Raven Tools has an important role in SEO link-building but majorly focuses on two important aspects of it. A 'freemium' software that generally focuses on competitor research and outreach management. The tool provides you with extensive options for comprehensive market reports and competitive analysis.
14. Pitchbox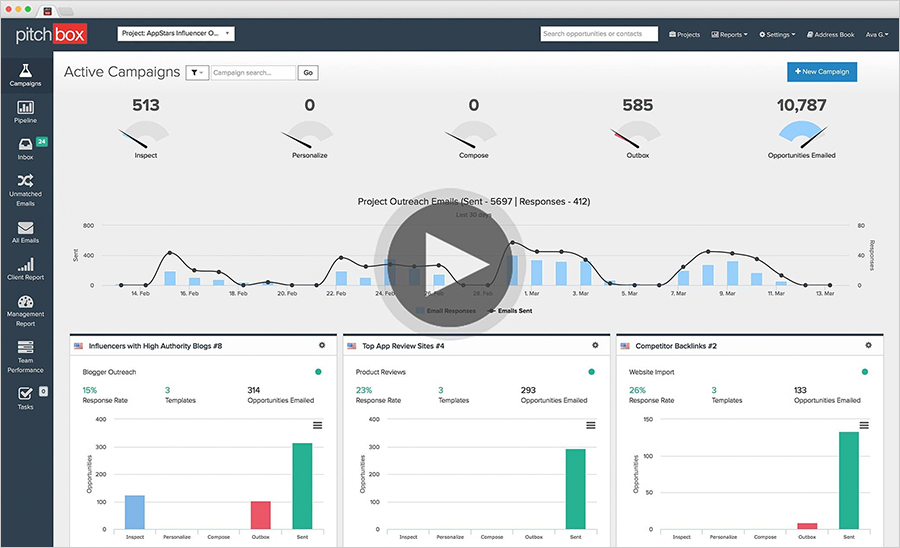 Well, this must have raised a few eyebrows, but it does qualify as a great SEO tool, despite being slightly pricier than its compatriots. The feature of an Opportunities Report has an embedded tool for integrated SEO metrics.
This tool is the best blogger and influencer outreach tool available in the market. If not for its limited key features, it would have made Google and Gmail sweat bullets.
15. MozPro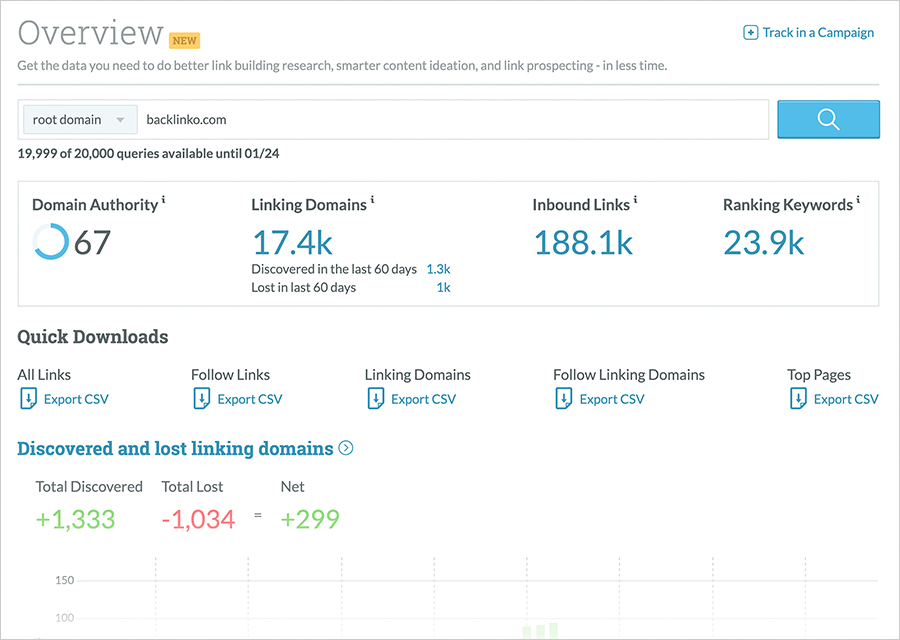 MozPro provides the data to justify the projects and strategies of a company. It assists in tracking the ROI of timeless efforts and also brings significant transparency to the company.
Probably, the best replacement for manually running the keyword reports, this tool will help on automated strategies and insights. With the vision to 'strategize rather than automate', this tool has been lauded as one of the best.
16. Ontolo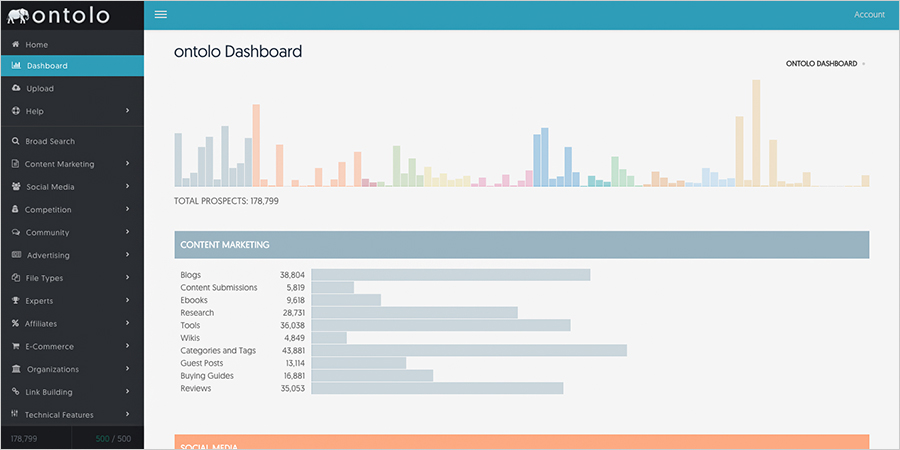 For SEO companies, that are focusing on quality data-mining, this product is a god sent. The sheer power and finesse of this tool make it the best available automated-data mining tool in the market. It can find the data which is nearly impossible to find with other tools. It's easy to understand and precise, which helps SEO companies boost their outreach and get insights.
17. SerpStat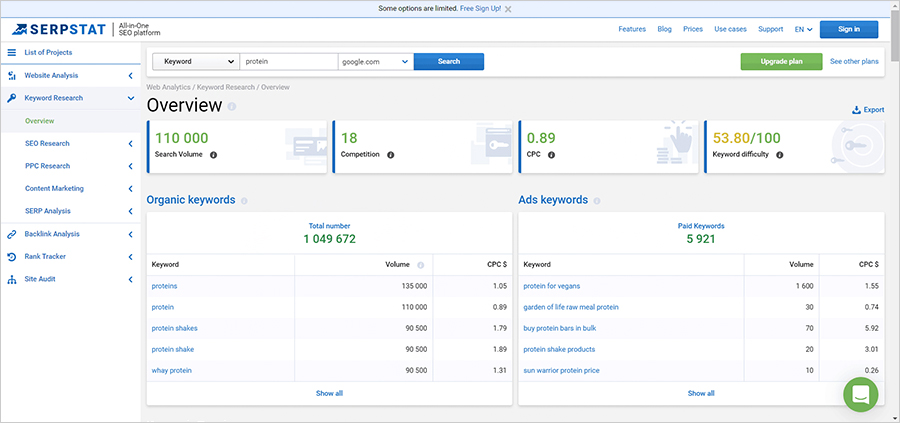 An all-in-one digital growth hacking tool can help you optimize your SEO. It can also be used for Content Marketing and PPC optimization. On top of that, it has flexible plans that range from the US $19 to the US $299 a month.
It helps to uncover & analyze the recent market trends, collect keywords for SEO and PPC campaigns, and determine the value of the keywords, discover international data.
18. SEObility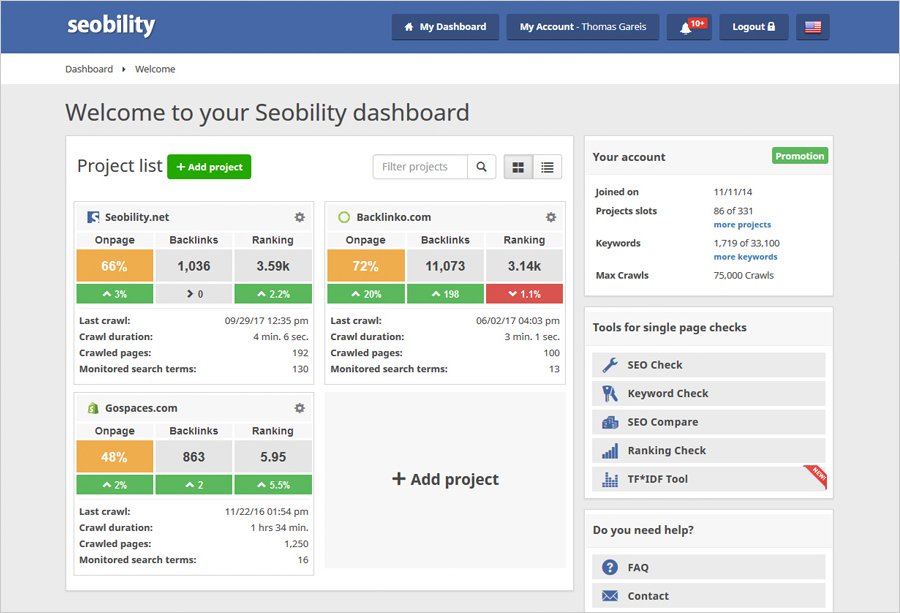 As most of you may have guessed, this tool monitors the overall performance of your SEO. Well, in all honesty, the majority of the company focus on developing and optimizing the SEO, but there is a need to monitor the growth.
This is where, SEObility kicks in! It analyses how potent your SEO optimization is, on a whole. Ranking Check, Keyword Check, SEO Check, and SEO Compare are some of the outstanding features of this tool. There is a legend, that Gavin De Graw's PR team uses this software.
19. SEOquake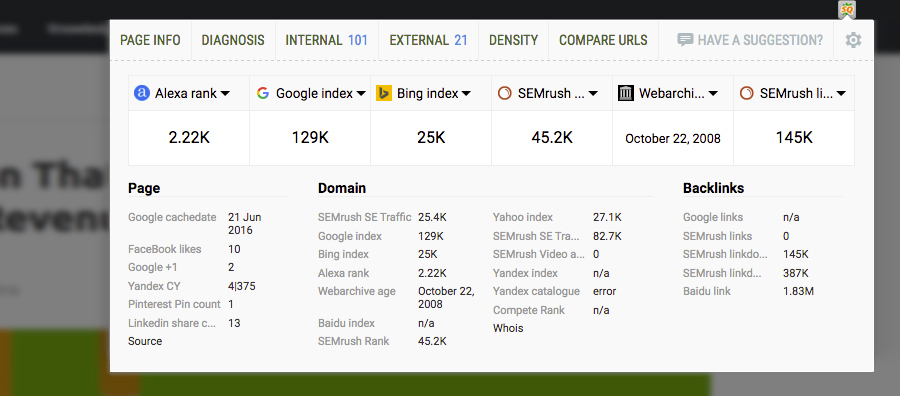 A tailor-made tool for extensive competitor research. This tool is free to download and free to use. Even, with its limited features, you can enjoy a wide variety of functions.
It can be used as an extension with the browser, just like MozBar, except it pulls up more data from the page than any other tool can. Some of the SEO metrics or page data can help you research your competitors and find link opportunities.
20. Cognitive SEO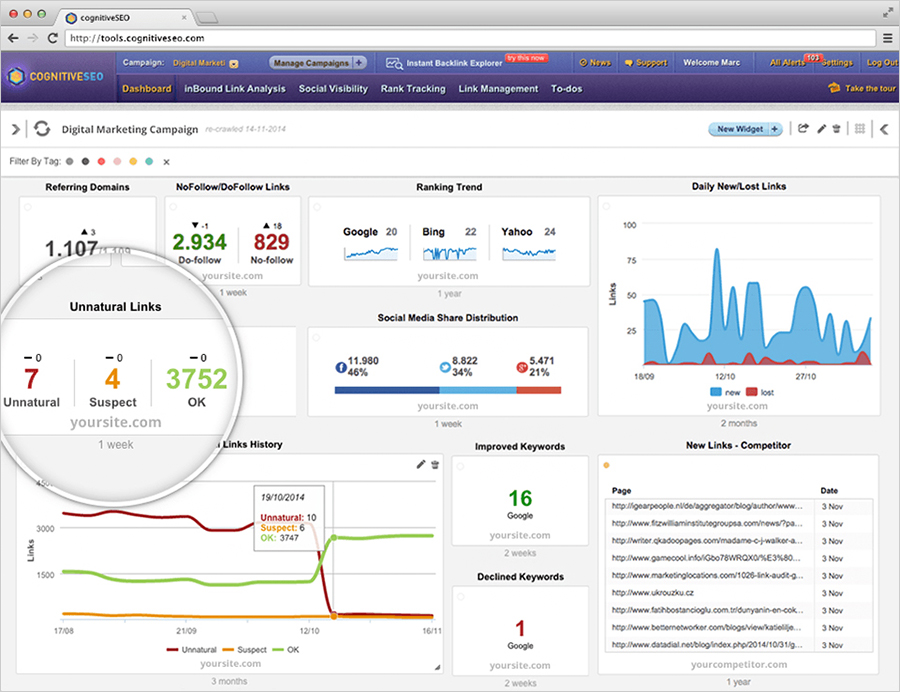 Cognitive SEO will help you find the weaknesses of the back-link campaign quickly and easily. This will help you apply some remedial measures and plug-in these holes. For a great SEO system, having a potent and error-free system is important.
The monitoring program analyses the link profiles and quickly finds unnatural links that might be lagging your system's performance and overall rank. For every savvy SEO, this is the tool to have. At a fair price, it is not a bad investment, in return for the services it can provide.
Which Ones Do I Use?
Our favorites – Ahref's Site Explorer, and Google. Reasons- Ahref does all the heavy lifting for you, for all your SEO analyses, and Google is your most reliable source for keywords, domain authority blogs, and what not. We also recommend that you try out SEMRush for its ease of use and power packed features.
The products above may not suit some of your needs, and we cannot agree more with you when you can't have enough from this list. You can choose the product that fits your need and then goes onto doing extensive research on what product to buy.