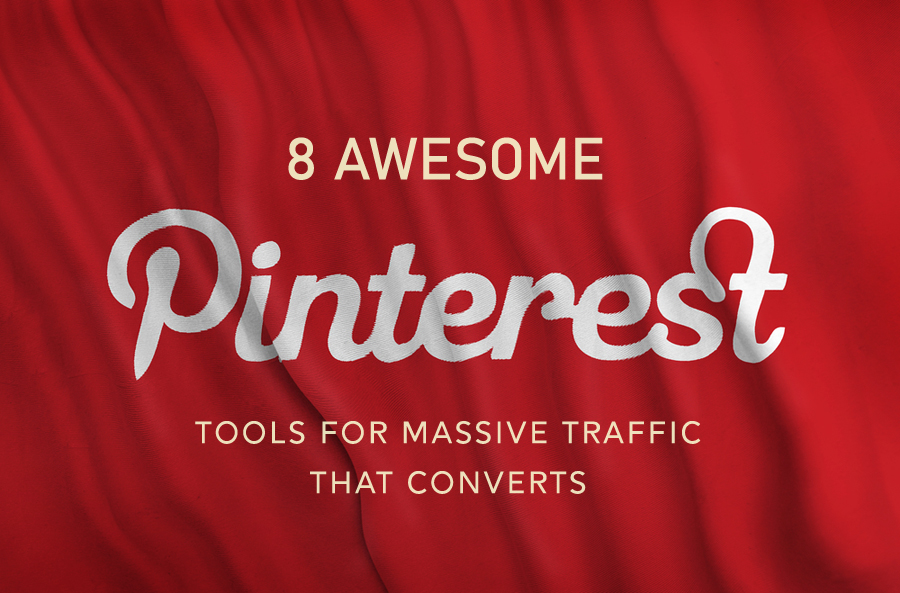 Pinterest enjoys more than 300 million active monthly users. The number of users is expanding every month. Because of the popularity of visual content, Pinterest has cemented its place as a lucrative channel for digital marketing. However, drawing targeted traffic that's easy to convert into subscribers or customers is not that easy.
Marketers need to create unique, valuable, and exciting content. They need to post very regularly, targeting their pins at specific user groups that are easy to convert. By using smart tools, you can take care of the different aspects of Pinterest marketing, and make sure your efforts yield greater returns. These tools will help you refine and re-tune your Pinterest marketing strategies for greater success. Here are the 8 best Pinterest tools that can get you massive traffic that converts.
Tailwind: Pin Scheduling and Performance Analysis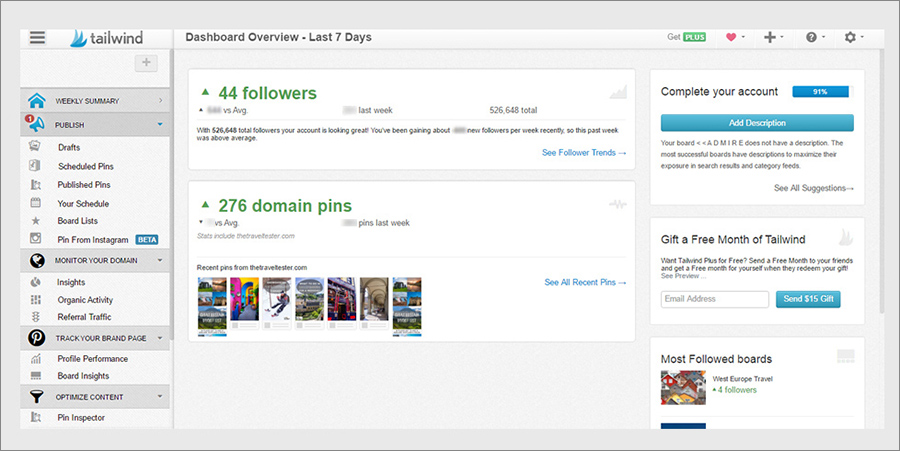 With bulk image upload, multi board pins, a drag and drop based calendar, and several shortcuts, Tailwind makes your Pinterest content posting better than ever. Tailwind help you optimize your Instagram and Pinterest schedules as per the times when your audiences are most likely to be engaged.
The Tailwind dashboard gives you tremendous insight on your performance in the previous week, showing number of domain pins, repins, and additional followers received. This also helps you calculate your engagement rate, which is a great insight into the relevance of your content.
With a browser extension Tailwind makes it super easy for you to schedule posts and pins. The Hashtag Finder feature helps you find out the best sited hashtag for your Pinterest campaigns. You can manage multiple Pinterest accounts using this tool, and can even invite your team mates to work along with you, using Tailwind.
Canva: Use Canva to Create Inspirational Pin-Worthy Visuals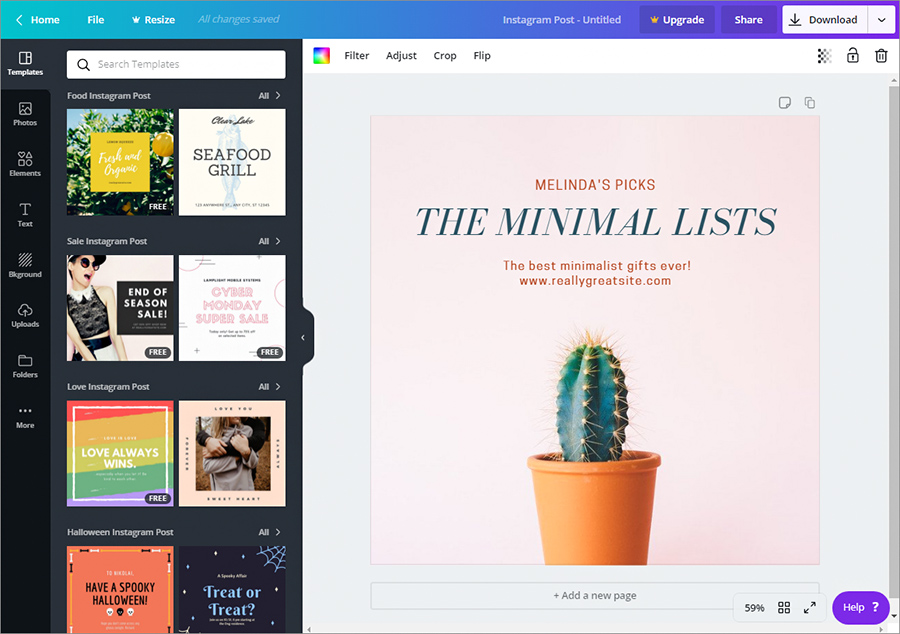 Did you know – Pinterest images have the longest life time among all visual posts on major social channels. This means you need to create special visual content to draw attention and retain it. Canva helps.
Canva is all you need to create Pinterest-focused visual content, with its library of amazing Pinterest templates. With over 100 layouts to use, and easy to use editing features available via its intuitive interface, Canva is already a heartthrob of leading Pinterest marketers.
In general, Canva offers you all the stock imagery you need to create something spectacular. Access a database of millions of photos, available for $1 each. Up to 10 team members can work for free in the trial package offered by Canva (which comes for free). Expect your Pinterest traffic to surge when you start using Canva's breathtakingly beautiful Pinterest post templates (of course, customized with your creativity).
Sumo: Use Sumo to Get Pinterest Traffic from Your Blogs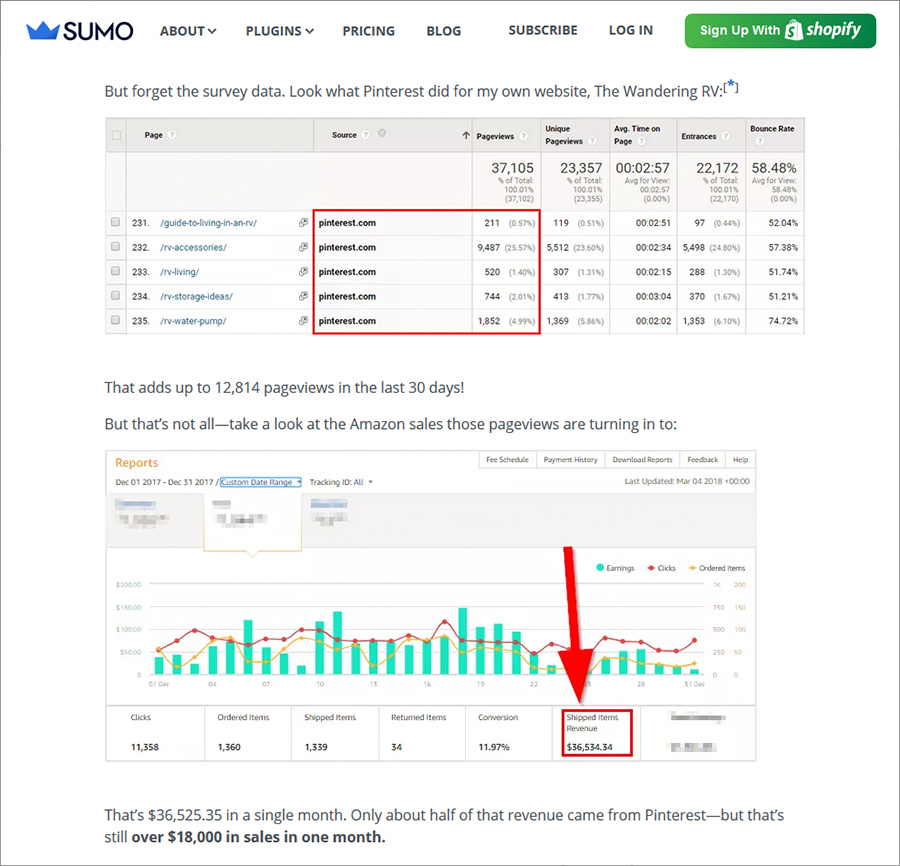 Sumo is a set of tools to help you automate growth of traffic for your websites. You can use its share buttons functionality to make it super easy for your blog visitors to pin share-worthy visuals on their Pinterest boards.
Because nobody will wait for a second, or even make an extra click to pin your content on their profiles, you need to make it super easy for them to do so, and that's where Sumo's share buttons help.
You can place the Pin icon directly on top of your visual content within your content posts. What's more, Sumo also lets you set up multiple sign up forms on your website. This helps quickly convert Pinterest traffic into loyal subscribers.
Pinterest Analytics: To Get Tremendous Insights into How You Can Improve Traffic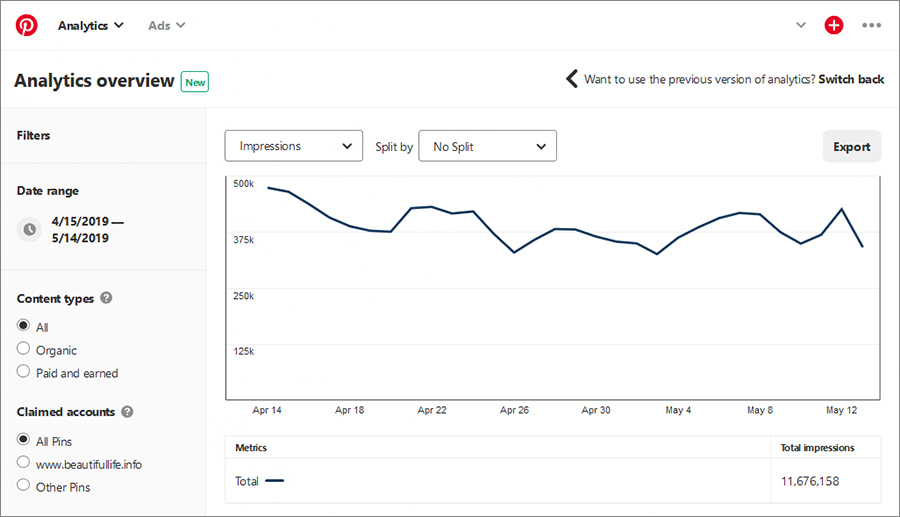 Till a very long time, Pinterest marketers had to rely on external analytics tools to make sense of their existing Pinterest traffic. With Pinterest Analytics, a built in tool, this has changed. Once you verify your Pinterest account, and 'switch to the new look' (can be done by clicking on Profile and choosing the option from the drop down menu).
Among the many insights that Pinterest Analytics offers, the key ones are around:
Number of unique users who've pinned your content
Number of repins and impressions
Tracking the content being pinned from your website (for durations between 1 day and 30 days).
The most popular content within a timeframe, using the 'most repinned' tab.
Pinterest Audience Analytics to understand which kind of user groups engage the best with your Pinterest content, across demographics such as country, language, gender, and city, among others.
With all this data available to you, it becomes easier to plan to target the most profitable audiences, and create content across niches that experience greater engagement. This goes a long way in improving your subsequent pins' capability to draw more traffic.
PinGroupie: Find Related Traffic from Pinterest Boards using PinGroupie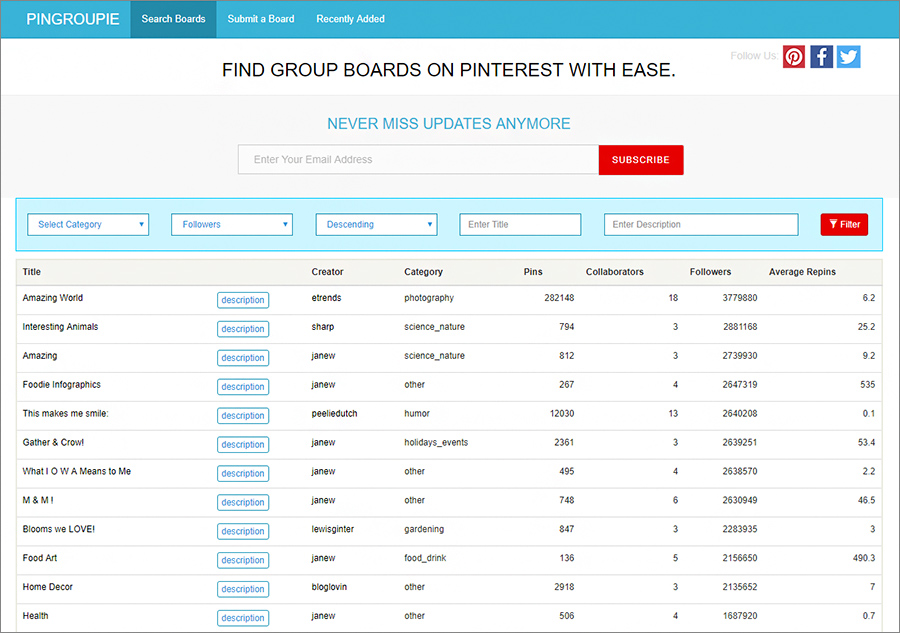 A great method of getting more followers and traffic for your Pinterest profile is by joining Pinterest groups relevant to your niche. If you post high quality visuals that add value, it becomes easy to draw traffic from within Pinterest via relevant boards. PinGroupie helps here.
You can use this tool to search and sort Pinterest boards as per their followership, likes, and pins. This makes it super easy for anybody to find high activity and highly relevant boards related to a niche.
PinGroupie allows you to search within several preset categories, sort results based on different criteria, and use advanced filters to zero in on the most well suited groups. You can also see the description of the group, which tells you a lot about the joining guidelines.
ViralWoot: All in One Pinterest Marketing Powerhouse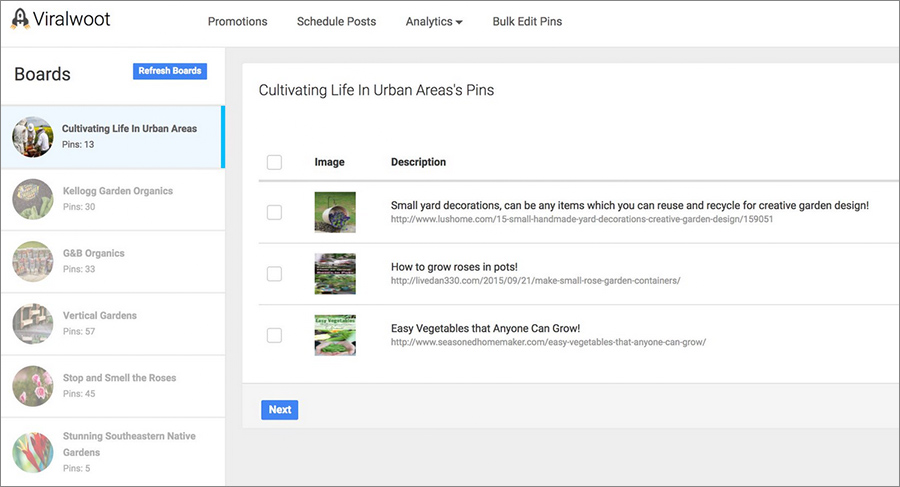 Here's another great Pinterest marketing free tool to improve your traffic and conversions with. ViralWoot offers advanced bulk post scheduling capabilities Pinterest. It lets you promote pins and post at times where audience engagement is maximum. You can create real time category targeted contests using this tool. Another powerful functionality is Pinterest SEO that helps you understand the search visibility of your pinned content. You can track individual pin performance as well as board very easily using ViralWoot.
ViralTag: A Visually Engaging Dashboard to Maximize Pinterest Success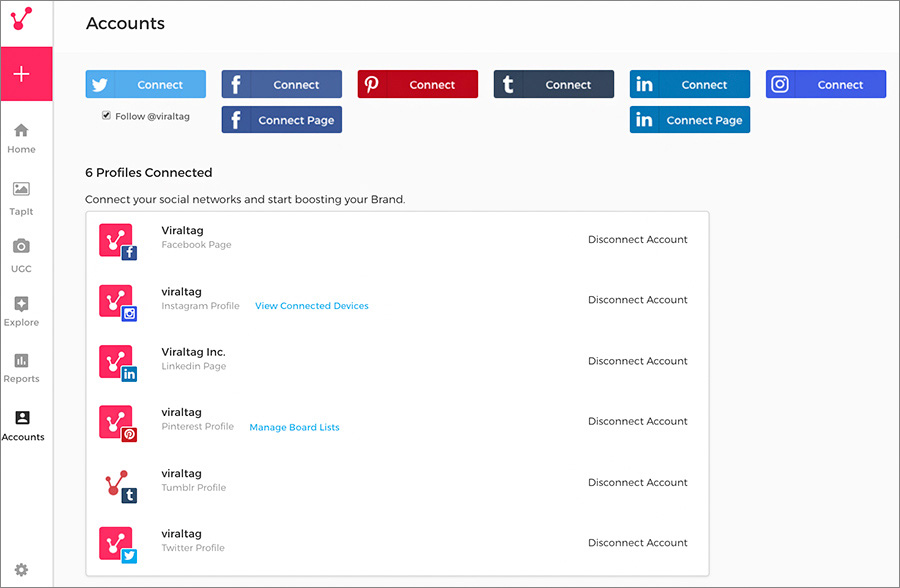 ViralTag is a wholesome suite of marketing functionalities that you can use to maximize targeted traffic for your Pinterest pins and boards. It covers Pinterest, Facebook, Tumblr, and Instagram, which makes it a turnkey visual marketing solution. It offers a browser extension that you can use to pin any images online to your Pinterest account.
You get access to a lot of user generated content, a library of stock images, and Canva integration with this tool. Also, ViralTag offers advanced Pinterest analytics to help you make sense of your campaigns and optimize them for more targeted traffic and conversions.
The tool also helps you post Pinterest content at the right time, as per audience engagement analysis. Moreover, with Google Analytics integration, you can understand which type of content drives more relevant traffic to your Pinterest profile.
OlaPic: Get Access to Extensive Libraries of User Generated Content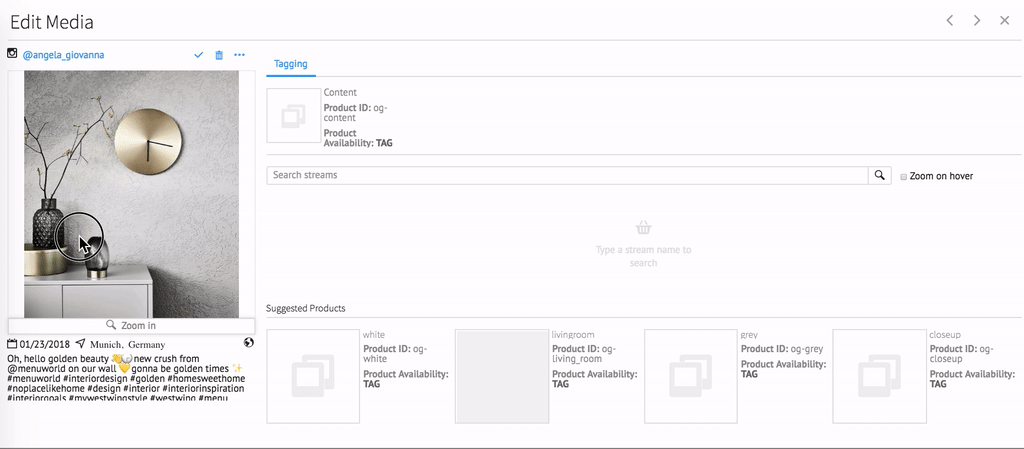 Source: www.olapic.com
OlaPic is the perfect tool you need to make your Pinterest campaigns truly content driven. With OlaPic, you get access to extensive libraries of user generated content. Also, you can connect with and request content from influencers and loyalists. OlaPic lets you publish your content across multiple visual marketing channels. The company claims up to 1.24 times improvements in conversions when you use OlaPic to create and publish 'shoppable' content. It's analytics help you predict the performance of content, apart from helping you understand the impact on customer journeys. All these features prove invaluable for you Pinterest marketing.