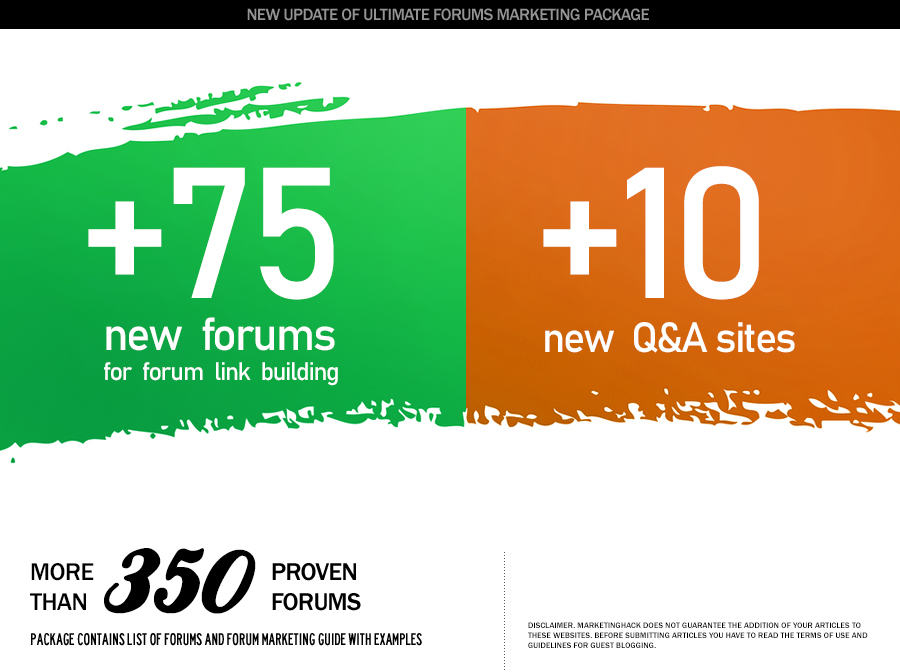 As you know, there are not so many good Q&A websites in the world. Even fewer of them allow linking in their answers. Our team found and tested 10 new Q&A sites that we've added to our Q&A Sites List.
As a result, it consists of 57 Q&A sites:
https://marketinghack.net/question-and-answer-sites-list/
We've also made an update for the Ultimate Forums Marketing Package with new 75 forums. We have also removed some of the forums that have ceased to exist. At the moment our updated Forums List consists of 353 forums checked by our team.
But please don't spam them - read the forum rules before posting links in your messages and, of course, our comprehensive guide to Forum Marketing. This will not only allow you to avoid being banned, but also to keep your backlinks.
Find out more details on the page: https://marketinghack.net/popular-forums-list/