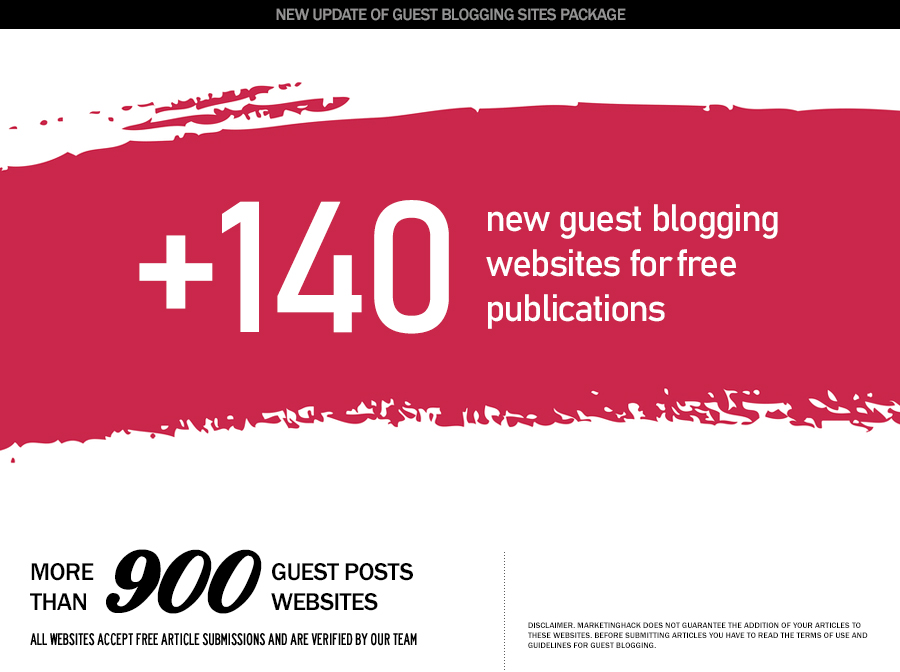 We are excited to announce that our comprehensive Free Guest Blogging Sites Package has been significantly enhanced. In this update, we meticulously reviewed our existing database, removing websites that no longer accept guest submissions for free. The addition of 140 new sites enriches our collection, making our database an indispensable tool for effective link building strategies.
The selected websites are committed to accepting guest content without any charges. Our team has rigorously tested these platforms, ensuring they meet our quality standards. Some sites have already featured articles from our team, while others have been verified through direct communication with their administrators. This rigorous process guarantees that our database is a reliable resource for securing valuable backlinks.
For each website, we provide detailed information including the requirements for publishing. These details cover various aspects such as article length, the necessity of pre-registration, the number of links permitted, link types (dofollow or nofollow), and the expected time frame for article approval. We also provide direct links to the submission, guidelines, or contact pages for each site, facilitating smooth communication with site administrators.
Our commitment to maintaining the relevance and utility of our Packages involves regular editing. We continuously update the list, adding new sites and removing non-functional ones. To access the enriched Free Guest Blogging Sites Package, we offer a subscription model. The annual subscription is priced at $150, providing year-round access to this valuable resource.
Embrace the opportunity to enhance your link-building and content outreach with our newly updated Free Guest Blogging Sites List, now more comprehensive than ever with over 902 handpicked and verified websites.
Find out more details on the page: https://marketinghack.net/guest-posting-sites-list/