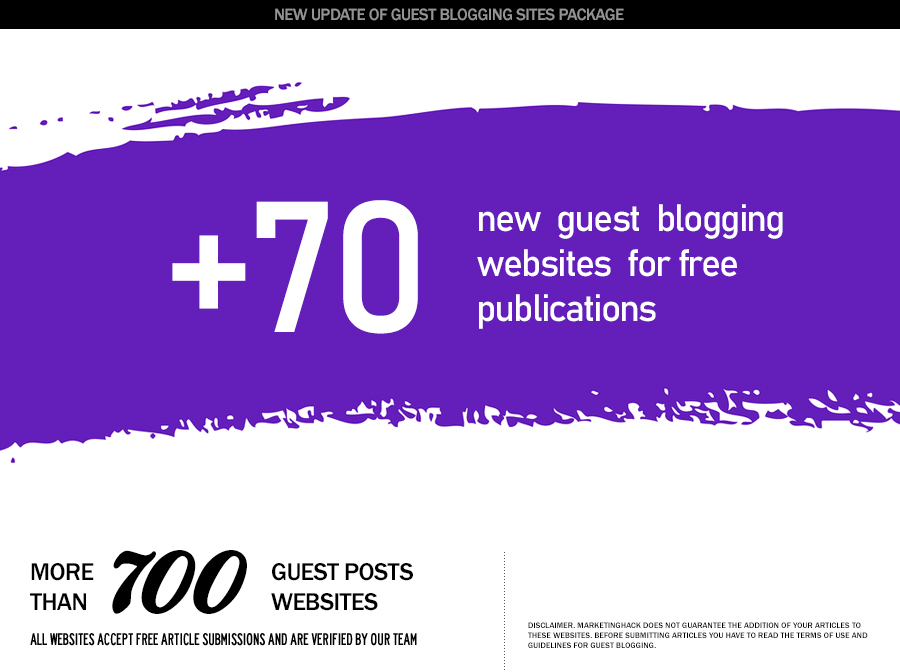 Guest posting is the most efficient way to get quality backlinks. And free guest posting is not only effective but also profitable.
We're continuing to update our Free Guest Blogging Sites Package and have added 70 new sites today. After the previous update, we checked and removed from the package several dozen websites that stopped accepting guest posts for free. Instead, we found 70 new ones. As a result, now the Guest Blogging Sites Package contains 710 websites ready to publish your articles for free. You can use them in your link building strategy today.
The details of many sites indicate the conditions of cooperation: whether pre-registration is needed or not, how many links can be placed and where exactly, the type of link (dofollow or nofollow), how long should you wait till articles approval and other details. And of course, a link to a Submit page or Guidlines or Contacts - depending on the type of site.
Since all our Packages are regularly edited (non-working websites are removed and new ones are added), access to the Free Guest Blogging Sites Package is provided by a subscription. Cost for 1 year - $150.
Find out more details on the page: https://marketinghack.net/guest-posting-sites-list/