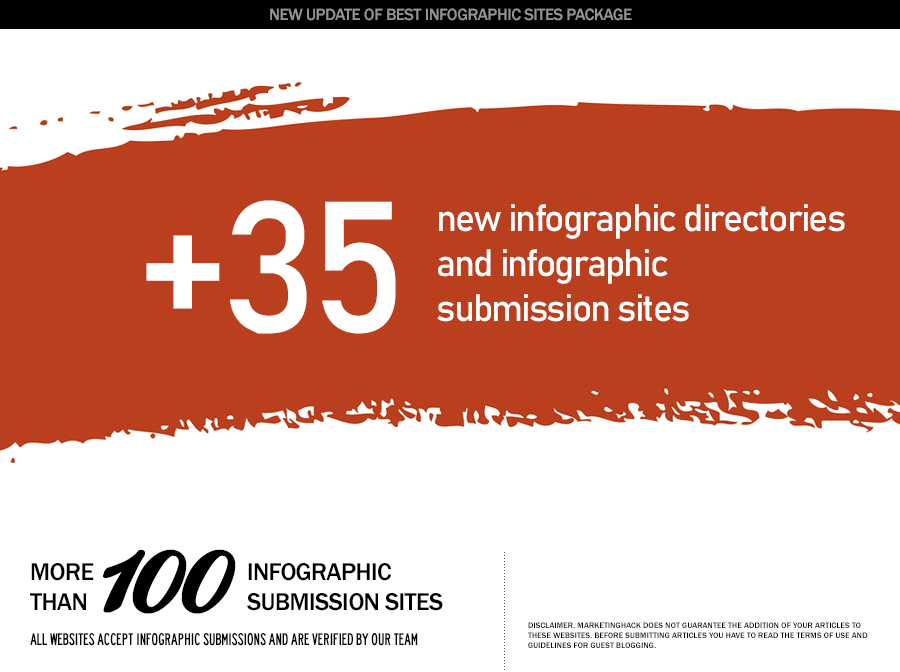 Are you a fan of the Link Bait method in getting backlinks? Then you definitely need to look towards the creation and dissemination of infographics. You will receive not only great visual content for your website, but also many additional backlinks.
We made an update for the Best Infographic Sites Package - we added new 35 sites accepting infographics. These are for the most part infographic directories but also there are other sites/blogs which, among other things, will be happy with high-quality and useful infographics. Most infographic submission sites are free - their only minus is the waiting time until your infographic is published. But there are also paid infographic directories - the cost of publishing infographics usually doesn't exceed $20. Publishing speed, of course, is much faster than for free submissions.
As a result, our Infographic Sites List now consists of 122 infographic submission sites. For each website, you will receive brief information: DA, Alexa Statistics, Free or Paid, Details (follow or nofollow links and additional details if any), directly the submission page.
Find out more details on the page: https://marketinghack.net/infographic-submit-sites/